Hey guys! I'm currently participating in… A lot of readathons, but as some of you may know, I am planning to participate in the Hogwarts Cramathon! It's a 24 hour readathon, happening on the 18th, with challenges on the days leading up to it. I announced it in my list of August readathons and made a tentative TBR (which I already think will change) as well! Anyhoo, the first two challenges are up (as, after all, it is the second day of challenges), and they look super fun, so I figured I'd put my two cents in! Here goes!
Day 1- Fancast Harry Potter using characters from other books
This is exactly what it sounds like! Basically, you fancast the main characters of Harry Potter, but you can only use characters from other books. For example, you could cast Percy Jackson as Harry Potter.
Harry Potter-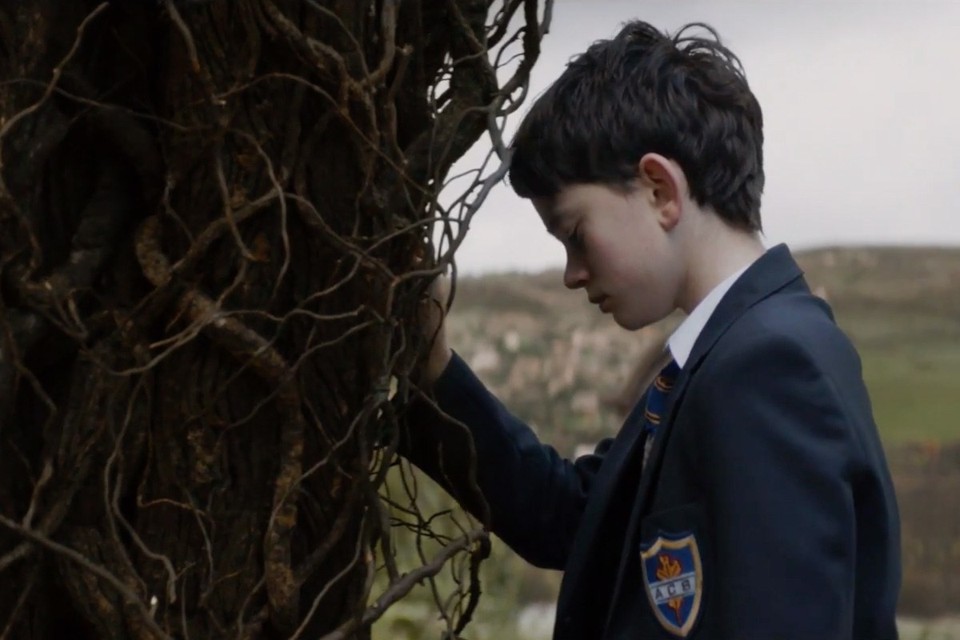 For the role of Harry Potter, I would choose Conor from A Monster Calls. Both of them have to learn to face the monsters and accept their lives, even if it's not the way they wanted their stories to go. And I mean, this boy would make a fanTASTIC Harry, don't you think?
Hermione-
As for Hermione, I definitely had to go with Matilda (from Matilda). Of course, Matilda isn't quite old enough yet, but I'm sure her love for books will only grow. She and Hermione are both so sweet and of course, absolutely obsessed with books, and I can see them being a perfect match!
Ron-
I had to search for a while with this one but I ended up with Pen from Girl Mans Up because she is misunderstood and underappreciated a lot of the time. However, she may be insecure about her position but she just wants to be accepted as she is.
And yes, I am aware that I just made Harry Potter gay and I mean… Oops? It wasn't on purpose but I am not sorry! 😂
Draco Malfoy-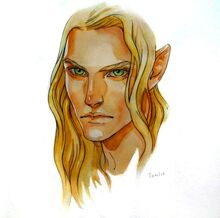 I picked Tamlin from A Court of Thorns and Roses because in my opinion, they are both rich, self-entitled, and want to be the good guys when it suits them, but are otherwise just bullies. Besides, Tamlin's "look" would be PERFECT for Draco!
Voldemort-
As for Voldemort, my mind immediately went to the Wood from Uprooted. (I know, I know, it's not a person… But it could be) The Wood is just this ever-present, un-killable force that is always a source of fear and ruins everything it touches. Plus, it's unstoppable- unless you can get to the heart of the problem. (Eh? Eh?)
Luna Lovegood-
Lastly, I had to cast Luna Lovegood as Lettie from The Ocean at the End of the Lane. It's my current read, and although Luna Lovegood isn't one of the absolutely most important or "main" characters in the story, Lettie is just so perfect for the role! She's mysterious, witchy, fierce, and she's got the whole magical thing down pat. Plus, she would totally wear AND rock radish earrings. She's a perfect match!
---
Wow, that would definitely be an interesting group! It's a bit unorthodox, I guess, but I think they all fit pretty well. Let me know what you think down below; have you read any of the books these characters are from? Did I get any right on the mark or completely miss a couple? Who would you fancast for the HP cast? Okay, enough quizzing, on with the show!
Day 2- Make recs of books that are your house color
I am an EXTREME Hufflepuff, so the color I had to work with was yellow! Turns out, there aren't that many yellow books. I mean, if it was blue, I'd have gobs of options!
The Perks of Being a Wallflower by Stephen Chbosky- I mean, that's as yellow as it gets. I LOVE this book though. Charlie is so sweet, the writing style is heartbreaking, and the story feels so real it almost kills you. Not to mention, Charlie is definitely a Hufflepuff himself! If you haven't read this book yet, DO IT. FOR ME, OKAY? OKAY.
Uprooted by Naomi Novik- This one's also definitely yellow! I read it very recently (just a couple of days ago) and it was FABULOUS. All you need to know is- This guy named the Dragon is a wizard and as payment for helping the town, he takes a 17-year-old girl every ten years to his tower, and lets her go after those ten years. Agnieszka has always known that he will take her best friend Kasia… But when the Dragon comes, it is not Kasia he will take. Ooo, spooooky! It's SUCH a beautiful and fantastical story and I loved the fairy tale vibe it gave off. I highly recommend this for all fantasy-lovers.
Bone Gap by Laura Ruby- Okay, the cover isn't all yellow, but the centerpiece is! This book was kind of all over the place but in a GOOD way, and I thought the author did an awesome job with it! I love magical realism when done well, and this was definitely one of those cases. I completely fell in love with those characters and I am now in the process of reading all of her books.
The Pregnancy Project by Gaby Rodriguez- This book is so unique! It's actually a memoir (true story) about a high school girl who pretended to be pregnant in high school as her senior project. Which I thought was just BRILLIANT! It's insane to me that she actually did this, and I thought the results were amazing. What an inspiring story.
More Happy Than Not by Adam Silvera- Oh gosh, this book just KILLED me. I won't tell you much about it, but it's a contemporary with a science fiction twist and indeed, it is more happy than not, but I GUARANTEE (if you are a book crier) that you will be crying at the end. I know I was. SIGH. THE FEELS ARE COMING BACK. MUST. NOT. CRY.
The Book Thief by Markus Zusak- Speaking of crying! The Book Thief is set in Germany during World War II, and the main character steals books. It is also sad. And SUCH A CLASSIC READ IT. (I now desperately want to reread it someone help my fragile soul)
---
Wow, my yellow books are really all over the place! They're all amazing though. Definitely give them a go if you haven't already!
Have you read any of my recommendations? What Hogwarts house are you in? What are some of your favorite yellow books? Are you participating in this readathon? I'd love to hear all about it in the comments! If you're interested in the cramathon, you don't have to be reading the Harry Potter books (it's a regular 24-hour readathon with some HP fun thrown in), and I don't think it's too late to join in! Definitely make sure to check out their Twitter page. 🙂
I hope you guys liked this! Let me know what you thought of this post; I may decide to enter for the next couple of challenges as well, we'll just have to see! Wish me luck! 😉
Lots of Love, Amy ❤