Hey guys! Sorry I disappeared for a while there! I actually got rather caught up in my reading and I started school about a week ago, so I just… yeah. Disappeared. But I'm back! 😉 I realized I still haven't done a few of my readathon wrap-ups, and as more just keep happening, I figured I'd catch up on a few in the next week or two here. Anyway, the Biannual Bibliothon actually happened a month ago (July 23-29), so it's been a long time coming! I love this readathon, though, so I definitely wanted to share how I did with you all. 🙂
My Bibib TBR consisted of 7 books, and while I didn't expect to read all seven, I was hoping to read 4 or 5. Alas, I did not manage quite that many, but I still got a few, so I'm pleased with how it went!
The first day of the bibib overlapped with the 24 in 48 readathon, so come midnight, I read the shortest and quickest book on my TBR- A Monster Calls by Patrick Ness. It only took me an hour and a half to read but it definitely packed a huge emotional punch. This fulfilled the book-to-movie adaptation challenge, but I didn't end up watching the movie, as I had to take it back to the library. However, I gave the book five stars and I thought it was just absolutely fantastic. Definitely a great way to kick off the week!
The next day, I picked up Allegedly by Tiffany D. Jackson for the throwback challenge, for which I had picked a book you were really excited for but never picked up. This book has such an intriguing premise of a young girl killing a baby. Allegedly. Maybe she did, maybe she didn't, but either way, she's living the repercussions, and now she's pregnant at 15 in  a group home. It took me 3 days to read this book but I think it was worth it! Unfortunately, I ended up giving it 3.5 stars because I just felt that the ending was unnecessary and was unfair to the rest of the book.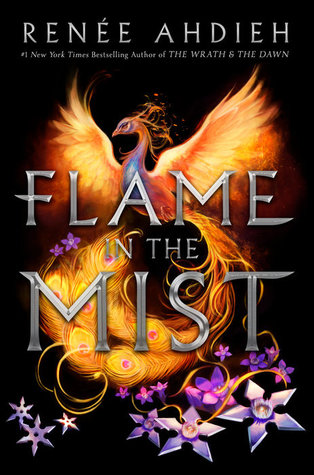 After I finished Allegedly, I picked up Flame in the Mist by Renee Ahdieh to make sure I read the group book. I'm really glad I did! The first 50 pages were EXCRUCIATINGLY slow, and it didn't really pick up until about 100-200 pages in. I don't know that I would've been able to get through it without the support of the readathon, so it was definitely a plus to have that experience. I'm glad I pushed through, though! I ended up really loving the story and I gave it 4 stars. It still took me 3 days to read this one, though, so by this point I knew I was extremely behind.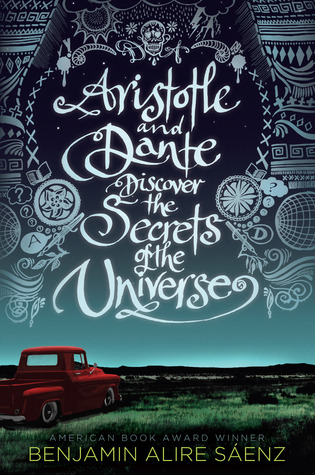 Finally, I picked up Aristotle and Dante Discover the Secrets of the Universe by Benjamin Alire Saenz for the LGBTQ+ rep challenge. I only got about halfway through as it was the last day and I was a bit burnt out at that point. However, I did end up finishing it in the next couple of days and gave it 4.5 stars! It was an amazing story and I completely fell in love with the characters. Not to mention the dog. Dogs get me every time.
---
And that puts me at 3 1/2 books! With 205 pages of A Monster Calls, 387 of Allegedly, 393 of Flame in the Mist, and 173 of Ari and Dante, I read a grand total of 1,158 pages during the week. Not the greatest, but not too bad considering I struggled through Allegedly and Flame in the Mist and did a lot of bloggy/Twittery things! Speaking of which…
I was a blogger host and I did manage to do some of the blog challenges!
I didn't post the tag until day 3, but I did end up answering the questions then and it was super fun!
The day 2 challenge was simply to post a review, so I did manage to put mine up on time! I absolutely LOVED this book, and *hint hint* you should definitely check it out. 😉
I had recently read about half of the Slasher Girls and Monster Boys anthology, and my absolute favorite was Megan Shepherd's story, Hide and Seek, so I did a villain's synopsis for that story. It was super fun to write and hopefully intriguing to read as well!
This was actually my host day! I personally talked about The Cellar by Natasha Preston and there were so many fabulous entries! I had a really fun time with the topic and hopefully everyone else did too. If you haven't already, I definitely recommend you check out the winner and nominees' posts!
I didn't end up posting the last few days of challenges, but I'm still happy that I got as many as I did!
---
Whew, I think that's it! Have you read any of these books? Plan to? Thoughts? Did you participate in this readathon or any of the challenges? I'd love to hear how you did! Again, apologies for disappearing on you- I hope to at least let you know in the future if I'm going to be gone. Hopefully you'll see me again in a couple of days! Thanks for sticking around!
Lots of Love, Amy ❤