Hey guys! It's been a while since I've actually been consistent at this whole blogging thing, so forgive me while I get back in the swing of things. (I'm currently in tennis and school and agh life is busy) Anyhoo, I was in the mood to blog a bit this weekend, and I figured I'd do a Top Ten Tuesday! The topic this week is Hidden Gems, and as I love talking about and recommending underrated books, this is the perfect time to jump in! Let's get into it, shall we?
The Girl With the Red Balloon is an incredible time-travel historical fiction. Ellie Baum accidentally time travels to 1988 East Berlin, gets caught up in conspiracies, and discovers an underground guild of people who use magical balloons to smuggle people over the wall. I was both super entertained and super emotional when reading this and I highly highly recommend it. I was lucky enough to receive an ARC of the companion novel (coming out in October) and I am so excited to read more from this author!
Murder, Magic, and What We Wore is about a girl who realizes her father was a spy after his death, and it is totally cool. If you like regency books, I would definitely recommend checking this out. It is honestly Legally Blonde for spies, and I found it so entertaining. The magic is super cool too, and I would love to have more books written in this world solely for the purpose of exploring the other magical abilities mentioned. If this author ever writes more YA, I'll definitely have to check it out!
Summer of Salt is such a beautiful book. There's a F/F romance on a magicky island with witches, birds, and family, and I cannot get enough of Katrina Leno's writing. I've really enjoyed two of her previous books, but this is definitely my favorite. It's so atmospheric and beautiful (and important!) and naturally, I'm in love with it. Y'all are sleeping on Katrina Leno. Her books totally deserve more love- definitely check her out!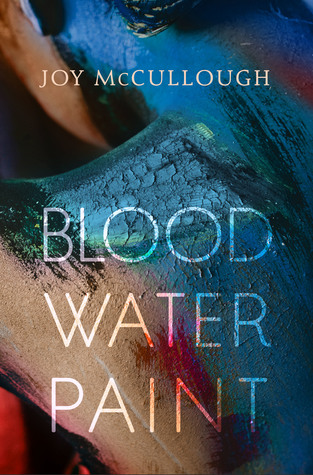 Blood Water Paint is so amazing and I desperately need to reread it. I'm tentatively calling it one of my new favorite books of all time. Yes, it's that good. It's a YA historical fiction, based on a real person, written in verse (which I love). It was absolutely magical and moving. Artemisia is so strong. I cried while reading this book and I am Looking Forward to doing it again. I honestly don't think I can explain to you how or even why I loved this so much. Please read it. Thanksbye.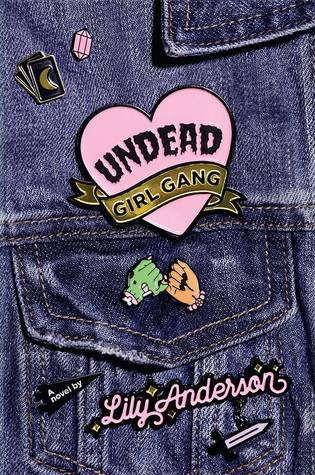 Undead Girl Gang is absolutely incredible. If you're looking at the cover and feeling a bit suspicious, don't worry. I understand. Some people love the cover, but it definitely made me skeptical. Alas, the premise of this book is entertaining, but the writing style really makes the book. Somehow the main character is both extremely relatable and entertaining, even through her somewhat dire circumstances, and I completely adored this book. I cannot wait to pick up her previous books and I highly recommend checking it out!
---
That's it for this week! I always love recommending books, especially underrated favorites. Definitely let me know if you plan on reading any of these, and if you've read them already, what did you think of them? Whether you participated in TTT this week or not, what are some of your favorite underrated books? I always appreciate recommendations. Thanks for chatting with me!
Love, Amy ❤