Eek! Thanks so much to Anna @ Adventures With a Book Nerd for the tag! This tag was created by The Left Handed Book Lover. It's the first day of "unofficial" bookmas, so I figured, why not start off with a Christmas-y tag? Alright, let's get right into the questions!
---
Jingle Bells- A fun, light-hearted book/series

Lumberjanes is so perfect for this. This comic series is just so adorable; the friendships are fantastic, the adventures are super fun, and the illustrations are always bright and cute. I lurve it.
I Saw Mommy Kissing Santa Claus- A book/series with a scandalous romance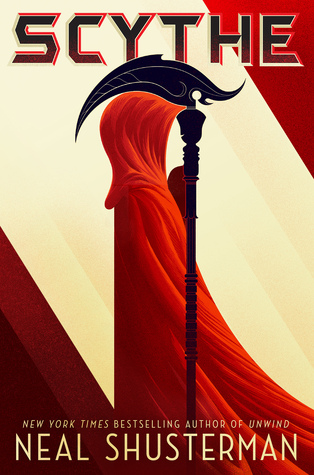 Bingo! There's a couple of mentioned romances in Scythe that are VEEERY scandalous. Which was quite interesting. And sad. But I appreciated that that wasn't the main plot point of the story. Now that I've finally read it, I'm very interested to see how the sequel goes.
I'll Be Home for Christmas: A book/series you are determined to reread
My dad actually just read my copy of this book and absolutely adored it. I was sitting in the same room while he was reading it, and there was a good amount of OUT LOUD laughter and (apparently) a few tears. Which totally makes me want to reread it. I have such good memories of it, but it's been a couple of years since I first read it, so I can imagine that it will hit even harder the second time around.
Santa Claus is Coming to Town: Your most anticipated release of 2017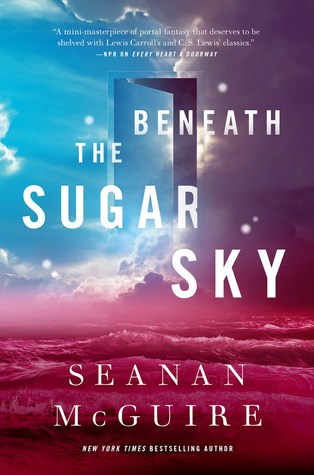 I actually have a good few 2018 releases that I'm highly anticipating (I actually just recently made a list… So that will probably be a thing later this month), but at the moment, my top interest is probably Beneath the Sugar Sky. I absolutely adored Every Heart a Doorway and its companion, Down Among the Sticks and Bones, so I am super excited to finish the trilogy. I'm considering pre-ordering this one, so I'm actually thinking about getting the first two in hardcover. Which I never do. I'm obsessed with this series. Read it. Please. Thanksbye! XD
Silent Night: A beautiful book/series that everyone knows
I don't know if everyone knows this book, but Wicked Like a Wildfire is the MOST beautiful book I own, and I absolutely adore it. So much. Forgive me for I have sinned…. And not read it yet. Oops.
Winter Wonderland: A book/series with great worldbuilding
My immediate response to all setting-related questions is always A Darker Shade of Magic, so I decided to switch it up a bit this time! Strange the Dreamer is one of my absolute favorite books of the year. I loved it so much. Please read it. I SO don't recommend it enough.
Go Tell it On the Mountain: An underhyped book/series that is so great you want to tell everyone about it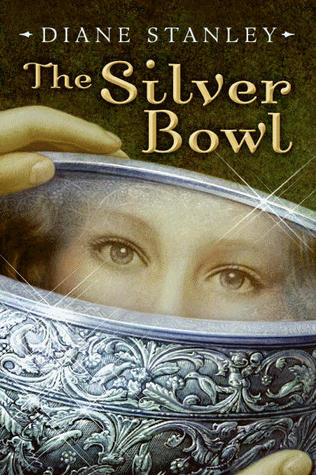 The Silver Bowl is like… My childhood series. I love this trilogy. I totally need to reread it. I even got my mom into it. I think it's pretty fabulous, and you guys should definitely check it out! Let me know if you've read it; I'd be really curious to hear your thoughts.
I Saw Three Ships: Favorite trilogy
Is it too cliche to say The Hunger Games? I'm saying The Hunger Games. I finally finished the entire series recently, and I think it's fabulous. Catching Fire's my favorite of the three, but the whole series is really well done. They're popular for a reason! 😉
Rudolph the Red-nosed Reindeer: A book/series with an underdog protagonist who rises up
Erm, I can't NOT go with Ms. Marvel for this one! She's a literal superhero. I read volume seven last night, and I'm interested to see how the next installment will go. Hopefully it gets better and not worse!
Have Yourself a Merry Little Christmas: A book/series that helped you get through troubling times
I can't honestly think of anything. I could go with the book I read when I got home from the hospital, but I can't remember what it was. Oops? So I'm going with the comical answer of Dick and Jane. It got me out of the troubling time… when I didn't read. For two years. Immediately after my birth. Yep.
---
Whew! And that's it! This was such a fun tag, so if you liked reading it, I'd love to see you do it! Buuuut specifically I will tag:
Of course, if I've tagged you and you're not interested, don't feel like you have to! And again, if I didn't, consider yourself tagged anyway! It's so fun to see all of the Christmas things happening. Do it. You know you want to.
With love,
            Amy Lou ❤