Hey guys! It's December first… Crazy, right??? This year has gone so fast. Especially the first semester of the school year, haha! In any case, I'm hoping my TBR for this month won't be too crazy, although I haven't planned it out yet, so… We'll just have to see! I have a few Christmas-themed books that I really want to get to, some carry-over from last month's TBR, and a couple of other challenges that I'd like to complete. Let's get into it!
---
First, my Christmas-y reads: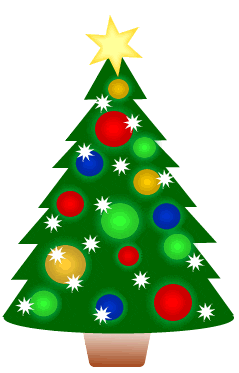 My True Love Gave to Me
Let it Snow
The Afterlife of Holly Chase (I am SO excited for this one!)
Gideon's Gift
The Grift of the Magi
I know there are a few other YA Christmas books (including What Light, which I've read), but these were the only ones that really sounded appealing to me, so definitely let me know if you've read/enjoyed any others as well!
---
Last month, I participated in Remember November, to try to catch up on all of my yearly reading challenges. I was able to get through a few of them, but definitely not everything, so these are the challenges I neeeeeeed to get through this month (if I want to complete them this year, which would be totally awesome).
From Around the Year in 52 Books, I have:
The Inconceivable Life of Quinn
The Girl With the Dragon Tattoo (I did check out the audiobook for this one; is that a good way to read this one or should I try to pick up a physical copy?)
Night
I Am the Messenger/Cry Blue Murder/Finnikin of the Rock
The Afterlife of Holly Chase
Ruby Red
A couple of these fulfill other challenges or are carry-over as well, so I don't think it's totally crazy.
From Beat the Backlist, I only have Switched, as I did manage to complete the other challenge!
And from my other collective challenges, I have:
Perfect Scoundrels (Monthly Motif)
Tash Hearts Tolstoy (Reading Assignment)
---
For State of the ARC last month, I actually did manage to get to two of the books, but not the other two, so those are my hopes for this month:
The Inconceivable Life of Quinn
Alice and the Fly
---
Last but not least, I put up a few different Goodreads polls about my "owned TBR" shelves because I'd really like to focus on them more (especially in 2018), so these are the four most voted that I'm hoping to get to:
I'll Give You the Sun
Alex, Approximately
Daughter of the Burning City
Night
---
Whew that's still a lot of books! Alas, still not nearly as many as last month. I counted, and I believe there are 17 I'd really like to get to this month. Only a couple of those would I really be fine with not finishing, so we'll see how that goes, what with finals and the holidays! Anyhoo, let me know if you've read any of these books or plan to, and if so, which I should make my priority. As always, I love you guys, and I'd love to hear what you managed to read last month and/or what you're hoping to finish by the end of this year!
With love,
               Amy Lou ❤