Hey guys! October has now come to a close… Which means it's wrap-up time! As you've probably already noticed, I read 19 books this month. Yep, I'm insane. No time to waste; let's dive right in!
The Raven Boys- My October TBR was seven books. I managed to get to six (the last of which was an ebook and a long one at that; since I don't currently have a good e-reader and I'd have to read it on my phone, I just gave up on it this month), so I'm super pleased with that! As mentioned in my TBR, The Raven Boys was a reread. It was fabulous, of course. I will definitely be continuing/finishing the series ASAP. ★★★★★
The Graces- This was an e-ARC that I ended up checking out from my library. I read it on a rainy day (for Zoe's 24-hour readathon) and it was absolutely perfect for that. I'm actually about halfway through writing a review right now, so hopefully that will be up soon! ★★★★
Girl Out of Water- This was also an e-ARC. I'd heard a lot of really fantastic things about this book and I ended up ADORING it. It was extremely cute and sweet and full of fabulousness. This pleases me muchly. ★★★★
Siege and Storm- I read Shadow and Bone two years ago (and forgot the entire thing), so looking up the recap was EXTREMELY helpful. I wasn't really invested for the first half of this book, but once I got into it, I really enjoyed it. I'll definitely be picking up the third book soon! ★★★★
Mockingjay- Thank GOD I have finally finished this series. I can't believe it took me this long. I did enjoy it, but definitely not as much as the other two, so Catching Fire has to remain my favorite. I plan on watching the movies very soon! ★★★★
Under Rose-Tainted Skies- This is my last official TBR book that I finished. I had heard a lot of great things about this book, but I was SO NOT PREPARED. The representation. The writing. The characters. ❤ It was so heart-wrenchingly real and gorgeous and amazing and AGH so much love. I thought it was absolutely extraordinary. SO MANY WONDERFUL ADJECTIVES FOR SUCH A FANTASTIC BOOK. ★★★★★
A Conjuring of Light- Technically, I only read the last 300 pages of this in October. But it was fabulous, of course. It's kind of crazy to me that I've only read one of Schwab's series. I love her so much. MUST. READ. THEM. ALL. ★★★★
Eliza and Her Monsters- Okay, confession- I was the teensiest bit skeptical about this one? No idea why. IF YOU'RE SKEPTICAL, LOOK NO FURTHER. I too was a skeptic. And yet, both of us have been proved wrong. I loved the comic, the concept, and the characters (all the Cs), and it was so cool to read from the perspective of an "internet sensation". Eliza was a flawed character, and I just adored her for it. Definitely check this one out if you haven't already! ★★★★★
Out of Sight, Out of Time- Um, Ally Carter is almost TOO fabulous??? All of her books are so amazing and adorable. I am making it my MISSION to read them all. And can we TALK about the FACT that she has a STAND-A-LONE coming out next year? I AM SO READY. ★★★★★
All Rights Reserved- Dystopian is definitely super over-done, hence my no longer picking them up very often. But I thought this book brought an interesting new idea to the table, and I enjoyed that. I will most likely check out the sequel (if and when that happens). ★★★
Curtsies and Conspiracies- The audiobooks for this series are so fantastic, and the books themselves are just so fun. I'll have to check out the third book at some point. ★★★★
Turtles All the Way Down- Um, a new John Green book? Yes please! My copy came a day early, so of course I had to start reading it immediately. And I totally loved it. I did a review on it, too, so definitely check that out if you're interested in hearing more of my thoughts! ★★★★★
The Prophet of Yonwood- This is the third book in the City of Ember series. I loved the first book when I initially read it and thought the second was pretty good too, so I'd been meaning to pick this one up for ages. It was… decent, I guess. It was a neat tie-in, but it was super unnecessary as a book and I didn't appreciate how some things went. ★★★
Through the Woods- This is a graphic novel-type thing of spooky short stories, and I absolutely LOVED it. It was super creepy and fun and I had a great time reading it. I highly recommend it, especially for people who aren't usually readers. ★★★★
A Stranger in the House- It was alright. That's about all I can say. As far as I can tell, it's pretty typical for the genre, and thankfully it read pretty quickly. But I wasn't enamored with the characters or the story, and I could've done without this book in my life. ★★★
Disclaimer- This has the super intriguing premise of a woman reading a thriller, only to discover that it's all about her. I mean, it was moderately thrilling, and it made sense in the end, but it wasn't incredible. ★★★
Slasher Girls and Monster Boys- This is an awesome spooky anthology! I enjoyed most of the stories and most were genuinely creepy, so I appreciated that. My favorites ended up being Megan Shepherd's, Jay Kristoff's, and Marie Lu's. I suppose that's to be expected. Overall, it was quite enjoyable, and I can see why it's so popular. ★★★★
Double Crossed- This is a super short (30 pages I think?) crossover between Ally Carter's Gallagher Girls series and the Heist Society series. I love both, and honestly, this was so perfect and fun. I would read an entire series like this. Can someone make that happen??? ★★★★★
A Discovery of Witches- And, FINALLY, we have A Discovery of Witches. I was pretty skeptical about this one as well, but I'd heard a lot of encouraging things about it recently, so I gave it a shot. And I ended up quite enjoying it! I thought it was told in a really unique writing style and the considerable amount of historical references is actually impressive. I'm super curious to see where this series will go, and I'm excited to pick up the sequel! ★★★★
---
WHEW.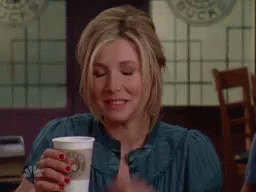 Okay, I'm TOTALLY not insane or anything. Don't mind me over here reading 19 books a month. I don't even know how that happened.
In ANY case, I hope you guys enjoyed this wrap-up, lengthy as it was. 😉 Let me know if you've read any of these books or plan to! I always love hearing your thoughts. XD How did your October reading month go? Did you make it this far? Tell me in the comments below, I definitely need to get out my feelings about some of these books!
With love,
                    Amy Lou ❤