Hey guys, I'm back as promised! This is my first ever OFFICIAL monthly TBR. I've been wanting to do one of these for AGES, but I've never gotten around to it. I think that if I make one, though, I'll stick to it. Otherwise I think I'd just, ah, ignore some of these. Oops? Alrighty then…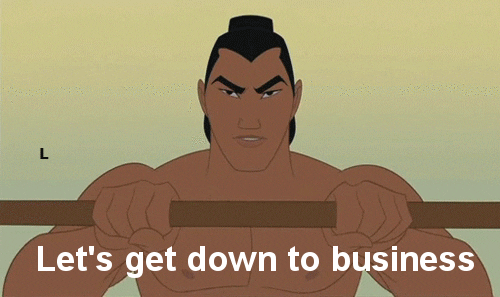 The Raven Boys– I have actually previously read the first book in this series (The Raven Boys), so theoretically I can move on to The Dream Thieves, but it's been a good year and a half since that happened, so I've forgotten… A LOT of things. However, I totally loved it and I know the last book in the series came out last year, so I am definitely ready to finally pick this up. And, with any luck, hopefully binge the whole series.
The Graces– Oh dear. This is where it gets interesting. The thing is, when I first discovered Netgalley (if you don't know what that is, it's a website where you can request online advanced reader copies), I didn't understand at ALL how to use it. So I requested a couple of books and was actually approved for them… But never downloaded them. So they count towards my failing percentage, but I don't actually get a copy. This would be one of those books. Sigh. I have to get it from my library, but it counts as an ARC due to said issue. Anyhoo, I'm joining Evelina's State of the ARC meme in the hopes that it will inspire me to read said ARCs. Which is fabulous! I have quite a few ARCs from Netgalley and quite a few review requests that have gotten rather dusty, so it will be very good for me to put a dent in those.
Girl Out of Water– This is another ARC I've received from Netgalley, and I believe I've heard it compared to… The Unexpected Everything? I don't honestly know that much about this book, which is totally fine with me. I'm excited.
Nothing Stays the Same– This was a review request from QUITE a while ago. I think the cover is rather gorgeous, I have zero idea of what this book is about anymore, I'm doing it.
Siege and Storm– This is the sequel to Shadow and Bone. Now, it's been a while since I read Shadow and Bone (probably a year or so), but I did enjoy it and I know there is a site that recaps books with this one on there. Somehow I became super confused by this series for a while there, but I have managed to UN-confuse myself, and I definitely want to give it another go. I've heard so many fantastic things about Six of Crows, which I don't really want to read until I've read the first trilogy, and of course I know the Language of Thorns book (novella possibly?) is coming out soon and will be in the October Fairyloot box, so I'd love to catch up on all of that.
Mockingjay– I have now, FINALLY, reread both of the first two books in this series in preparation to read Mockingjay. For the first time. It just hasn't happened yet. I've been meaning to for ages, and now's the time. HUZZAH!
Under Rose-Tainted Skies– I've heard so many good things about this book. I know it has #ownvoices mental illness representation, and I just keep seeing it recommended basically everywhere. Thanks to Emma (from emmmabooks), I am aware that this week is Mental Illness Awareness Week, so I thought, what better time to read this (hopefully) gem than now?
---
Al-righty then!
That is my seven book TBR. I have no idea if this is plausible or likely, but I am really hoping that I will be able to keep up with all of these. Besides these seven, I do currently have 3 others checked out from the library (which I'm not about to send back unread) as well as the last 300 pages of A Conjuring of Light. I definitely plan on participating in Spookathon and Alphabethon as well, so I should have TBRs for each of those…. We'll see how this goes. It could be fabulous, it could be a total flop. Let's hope for fabulous, shall we?
What do you think of my TBR? How many of these do you predict I'll actually get to? Have you read/plan to read any? What's your TBR for the month? Let me know in the comments down below; I always respond and I'd love to hear from you!