Hey guys! It is now Day FOUR of the Biannual Bibliothon, and it's my host day!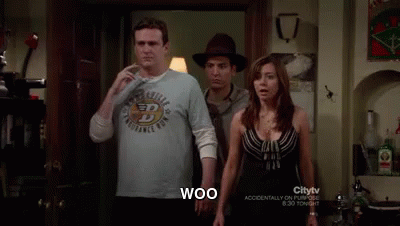 Ahem. Nonetheless, if you want to check out my post for yesterday (with the blogger book tag and villain's synopsis), you can do so here!
Now, both yesterday and when my challenge was announced on Instagram, I included a few questions, just to spark your creativity. But basically, the overall idea is to simply talk about:
And the book I decided to talk about is The Cellar by Natasha Preston!
Why did you rate it so low?
I rated this book three stars because it was just kind of "meh" for me. As much as I support Wattpad and things like that, a lot of the time those stories just aren't made for print. They're more intriguing and interesting in the format they were originally intended for- delayed chapters on your blinding computer screen. Basically, I just wasn't all that impressed. The idea was interesting, but most of the time I just found the entire book creepy, and not in a good way. Just in an "ew, can I not hear about this" kind of way.
Is 3 stars low on your rating system?
I used to think 3 stars was a very low rating. But when you compare it to a grading scale, it's not all that bad. It's a D. Passing. Not terrible, but not all that fantastic either. I don't have an official rating system on my blog right now (although I'd like to talk about the whole thing soon), but recently I've started to feel as though I hand out five-stars too willingly. Sometimes I just happen to read three 5-star books in a row (I'm just lucky like that), but usually not every book is going to be that good. And the books that I truly love are diminished in "worth" because I rate other books that I don't love as much just as high as the ones I do? I feel like I'm not making any sense. But basically, I just mean that if I rate all the books I read super high, then five stars doesn't really mean anything coming from me.
All of that just to say, right now 3 stars is kind of low on my rating scale. But I'd like to change that in the future! Under that new rating system, this book might even be categorized as two stars. Who knows?
What could have made your reading experience better?
I think if I actually had read this book on Wattpad instead of in physical book form, it would've improved my experience greatly. It's like overhyped books. I find that taken out of their original form, Wattpad books just aren't as appealing to me. Then again, I continue to buy them, so what do I know?
---
Why did I choose this topic?
A lot of people seem to shy away from talking about books they rated poorly. But I find them to often be quite intriguing. If a reviewer only ever talks about books they loved, you don't get to see that other side of the spectrum. And when you're critiquing books, of course, you want to be as honest as possible. So I suppose I just wanted to hear what all of your guys's thoughts on your lower-rated books are! I love hearing different opinions. It creates discussion. And that's what we're all here for, right? 😉
Anyhoo, I'd love to see all of your guys' takes on this! I've created a linky that I believe you can add your link to. Hopefully. (Blog things are confusing) I'll be announcing the winner on my blog two weeks from today (feel free to add your links anytime until then)! I don't currently have a clear prize (as I'm not able to do a giveaway or anything), but if you have any ideas for something I could do on my blog, I'd love to hear it! It could be a guest post on my blog, a guest post swap, a discussion, a collab post… Let me know what you think! Anyhoo, leave your links in the doobly-doo; I can't wait to check them out! Happy reading! 🙂
(I have no idea if the linky actually allows you to add links; I was unable to figure it out, so if you're unable to, leave them in the comments down below!)
Save