Hey guys! It's day 3 of the Biannual Bibliothon! Woooo! Yesterday I posted a review for the day 2 blogging challenge, but I missed the first day because I was participating in the 24 in 48 readathon. So I thought, what better way to catch up than doing a two-in-one? First the challenge for day 1, and then the challenge for today. Day one's challenge was the Blogger Book Tag, hosted by Nana @ 4 Teen Liars! Let's just go for it, shall we?
1) What are you planning to read for the Summer Biannual Bibliothon?
I posted an official TBR for the Biannual Bibliothon, but so far I've finished A Monster Calls by Patrick Ness, am currently reading Allegedly by Tiffany D. Jackson, and plan on reading Flame in the Mist by Renee Ahdieh next.
2) What is your favourite genre to read in Summer?

To be honest, I don't exclusively read any type of book at any point in the year, because I love most genres. 🙂 But if I had to pick a genre that I associate strongly with summer (and do indeed love to read during summer), it would be fluffy contemporaries.
3) Where is your favourite place to read in the summer?

Throughout the entire year, my favorite place to read is the chaise end of my couch. It's quite comfy. But this summer, my mom got a couch for our three-season porch (it's glassed in), so that has become another favorite place to read.
4) What is your favourite challenge in the Summer Biannual Bibliothon?

I'm going to have to agree with Nana on this one and go with the throwback challenge. I love it because it gives me an opportunity to do a challenge I might have missed before, and there have been so many good ones!
5) What fictional character would you hang out in the summer if you could?

Of some of my most recent reads, I think I'm going to have to go with Dimple from When Dimple Met Rishi. She's just super fun and I think we would have a lot of fun hanging out!
6) What are your plans for summer?

Well, (much as I hate to say it), a lot of my summer has already passed. I have about three weeks until school starts (although I'll be savoring them as much as I can, not to worry). For the first three weeks of summer, I basically tried to pack in all of the exciting, non-surgery-recovery-requiring things. XD I spent time with my friends and family, went indoor skydiving, to a trampoline park, to camp, on vacation, to Chicago (for my brother's birthday), and just all-in-all had a fantastic time. After surgery, I've had a lot of fun visits from friends and family (of course), and some very sweet get-well cards/gifts. I've been reading a lot and working on this blog! But I'd say for the next three weeks, my plans are to read a heckuva lot more (the #MakeMeRead readathon is coming up- make sure to vote on what my TBR should be!), continue blogging, and just enjoy the weather and all of my free time! 🙂
7) Do you have a summer reading playlist? If not, what would be on it?

I don't have a specific summer reading playlist! However, I recently came across Hailey @ Hailey in Bookland's reading playlist and I think it's absolutely wonderful. I've been listening to it all the time.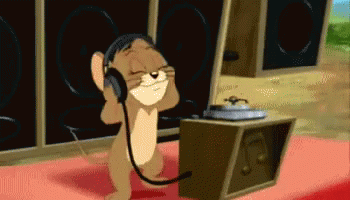 8) What is your favourite summer movie?

Wow, this is hard. Okay. Um… I guess Disney movies? I don't really have an all-time favorite movie or anything (except Christmas movies, my word I could do a whole post on those), but I definitely have some favorites. Disney movies are awesome, I haven't seen enough of them, they're for little kids, and I love them. I mean, just yesterday I watched The Emperor's New Groove. It was fantastic! 9) What book do you read every summer? If not, what thing do you do every summer?

I don't have any "annual reads", but I pretty much go swimming every summer. And read. And usually go on vacation with my family. That's about it for consistencies!
10) What other book tags are you planning to do this summer?
I'm not sure! I have a bunch of tags in my drafts that have been collecting dust for a couple of years… Yikes. So I'd definitely love to get into those. And I've only done part one of the Spring Cleaning tag, so I'll finish that up when I get the chance. 🙂
---
As for today's challenge! Day 3 of the blog challenges is hosted by Dominique @ Pirates and Pixie Dust. Her prompt is to write a synopsis from the villain's point of view. Basically:
Choose a favorite book.
Create a blog post sharing your villain's short synopsis.
Visit Dominique's original post and share your link in the comments.
For my book, I've decided to go with Slasher Girls and Monster Boys. I'm still in the middle of it (it's an anthology) and my absolute favorite story so far is Hide and Seek by Megan Shepherd, so that's what my villain's synopsis is from!
I came quickly to Annie after she was stabbed. I always do. No time to waste. They say I visit two people every second.

But most of them stay with me.

I wasn't expecting Annie to try to cheat me. Not many still know of the old tale. I was almost surprised, even, when she chose hide and seek.

Almost.

Such a foolish girl. No one has ever fought me and won. I am the be all and end all. I will find her.

After all, you can't cheat Death.
Eek! I hope I've intrigued you. I thought the story was absolutely amazing and I would highly recommend the anthology, even if you only read Hide and Seek.
Let me know what you thought of my synopsis, or whether you've participated in either of these challenges! I'd love to check them out; feel free to leave your link down below. 🙂
Tomorrow is my host day for the Biannual Bibliothon, so you should (hopefully, probably, most likely) see my post up at 8 am CT! My topic is a book you rated 3 stars or less, so you can interpret that to mean whatever you like. If you're not sure what to talk about, here are a few points you could run with:
Why did you rate it so low?

Is 3 stars low on your rating system?

What could have made your reading experience better?
Basically, just talk about a book you've rated 3 stars or less. It could be a review, discussion or anything revolving around this particular book. The questions above are completely optional. You could use some, all, or none of them. Completely up to you! I can't wait to see what you all come up with! 😉 I'd better get back to reading!
Lots of Love, Amy ❤