Hey y'all! It's been a while since I've done one of these (a review, that is), so I feel a little rusty. However, the challenge for Day 2 of the Biannual Bibliothon is to write a review, so I figured I could give it a go! 😉 I missed yesterday's challenge because I was participating in the 24 in 48 readathon, but maybe I'll have time to make it up sometime later this week! We'll just have to see. Today's blog challenge is hosted by Kassie @ Miss Sassy Kassie, so make sure to click on over and check out her review! I also recently saw Aimal @ Bookshelves and Paperbacks' post with tips for writing reviews, so I'll be keeping that in mind. It's definitely worth a read! Anyhoo, let's get on with the show, shall we?
I received a copy of this book from Edelweiss in exchange for an honest, unbiased review.
Lottie Reaves has always had anxiety. But when her aunt Helen dies, she starts to believe death is awaiting her around every corner. And really, what is the reason for living in the first place, anyway?

Aunt Helen wasn't only her aunt; she was the bestselling author of the Alvin Hatter series. As her final gift and goodbye to Lottie, she leaves her 24 letters: each with a dare. And all of them leading to a secret she began hiding long ago.
O-kay, so I'm kind of terrible at writing synopses. But you get the idea. The whole reason I requested this book is because I had read Katrina Leno's previous book, The Lost and the Found. (And loved it, of course!) But I completely did not know what to expect from this book, and I was extremely pleasantly surprised.
I love books with dares, challenges, bucket lists, games, etc. I find them entertaining and I always want to know what happens next. I requested this book ages ago, so when I went into it, I had basically zero idea what the book was about. Which made the whole thing that much more exciting and fun!
All of my thoughts are so scrambled, so let's just make some lists, shall we?
Characters: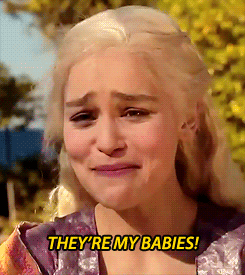 Lottie- What a precious little cinnamon roll. Lottie loved her aunt so much and clearly had a really difficult time dealing with her death. I mean, anxiety. Hello. And I thought she had really realistic relationships and thoughts throughout the book! Her POV was interesting and often hilarious.
The inside of the store was dark and dusty and kind of perfect, exactly the sort of place I could imagine spending hours sorting through old musty records. I mean- I would have preferred if they were books. But still.
Abe- Lottie's brother loves books. A lot. Actually, all of the characters love books. And frequently mention this. And his girlfriend Amy was rather awesome. How can I not love him? I mean:
(four things he hated the most: hugs, confrontation, hurting people's feelings, and people who dog-eared the pages of books)
Helen- Helen was such an amazing character to read about. She was an awesome aunt, a cool person, and an extremely interesting writer. Her writing letters was such a neat idea, and I totally understood what a loss it would have been to lose her. But even so, she wasn't perfect. In fact, Lottie actually specifically mentions at one point in the book that Helen was sometimes self-centered. I appreciated that she was flawed, even though both she and her books were on such a high pedestal. And she had an immense love for books.
Aunt Helen always said if you really wanted to get to know someone, take them to a bookstore. You can tell a lot about a person based on how they behave around books.
Lottie's parents- They existed. And appeared to actually do parent things. Which I SO appreciated. They cared and truly only wanted the best for their kids, even though they were both grieving for Helen as well.
Em- OMG Em is like my favorite person ever. She's Lottie's best friend, has blue hair, is in the cutest relationship with Jackie (a girl), and is hilarious. Where can I get me one of those?
Alvin and Margo Hatter:
Alvin and Margo were the main characters in Helen's famous book series.
Which was like… Harry Potter meets Magic Tree House meets A Series of Unfortunate Events.
WHICH I LOVE.
They had little quotes in between each chapter.
FANGIRL ANYONE.
Katrina Leno needs to pull a Rainbow Rowell and write this series. I would read it. Promise.
There was so much insight from Margo and Alvin! The way they tied in to the whole story was #perfectikidyounot.
Magical realism: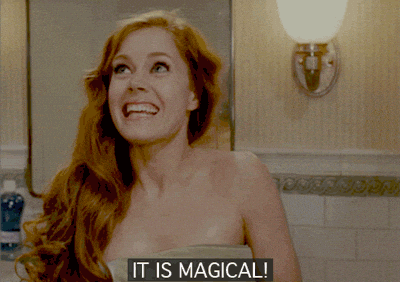 Um IT EXISTED.
I totally didn't expect it.
But I LOVE MAGICAL REALISM. It's interesting and unexpected and GAH.
Granted, at first I wasn't sure I was okay with it, but I thought she handled it quite well, and by the end of the book, I came around.
But the ending:
Everything wrapped up quite nicely! I liked how all of the relationships ended, how Lottie progressed as a character, how the letters ended, IT WAS ALL QUITE LOVELY. It made me grin like a fool.
What I didn't like:
As I mentioned earlier, I didn't realize there was going to be magical realism. Which was maybe the intent. But since I thought it was realistic fiction, I was rather irritated at the first reveal. It felt like a cop-out. HOWEVER, I think she really resolved it quite nicely and it came together very well.
I guessed a little bit of the major reveal. Only part, though. Thankfully.
Sometimes I wanted to throw the Hatter portions out the window. WHERE'S MY NEXT LETTER I NEED TO KNOW WHAT HAPPENS.
Sometimes I just wanted to read the whole Hatter series.
Others things I loved and forgot to mention:
That thing Aunt Helen did with the Hatter books. You know, the thing. (It's a spoiler. But I was so excited when I learned about it.)
The anxiety representation. I can't speak from personal experience, but as far as I can tell, it was portrayed very well, and I really felt for Lottie.
Em was in a relationship with a girl. But THAT WASN'T A BIG THING. I mean, they talked about it like once. As much as I love them, I get tired of books with LGBTQ+ characters that are ABOUT the fact that they are LGBTQ+. Em and Jackie just were. And adorable while being so.
THERE IS A GILMORE GIRLS REFERENCE AHHH.
I went downstairs to see if there was any coffee made. There was- I poured myself some into a mug that said Luke's Diner (my brother's purchase) and went to the back porch.
You should never apologize for fries.
The whole thing. This book was beautiful and heartbreaking and hilarious and sweet and fun and ALL OF THE ABOVE. I thought it was incredibly well put together and I can't wait to read The Half Life of Molly Pierce (the only book of hers I haven't read already). Way to go, Katrina Leno!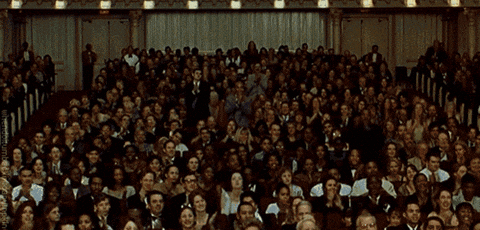 Overall:
This has become a very long review. Whoops?
I'm eating a strawberry cupcake right now that has actual strawberries in the frosting AND cake and I'm literally in heaven.
This is a total five star read.
You should read this book.
Why haven't you read this book?
Go buy it. Or lend it from the library. I love those.
If you're not convinced yet, I guess I'll just have to leave you with this quote from Lottie and Abe (you know you need this book in your life):
"Are you happy about getting her books?" I asked him, trying to stop the downward spiral of my brain.

"Are you kidding? Of course I'm happy. She probably has thousands of books."

"I don't know where you're going to put them all."

"Guest bedroom," he said immediately. Clearly he'd already thought about it. "All those built-in bookcases just collecting dust. Maybe I'll move into it, switch rooms. maybe I'll take it as my second bedroom. You know she has first editions of every single Roald Dahl book, right? I can't wait to…" He blushed, turned away from me, and cleared his throat.

"Were you about to say smell them?" I said.

"Obviously no," he mumbled.

"You know it's mildew, right? That's what you're smelling."

"It's not mildew," he said, raising his voice slightly, then lowering it when he realized he was getting defensive about books. "It's the chemical breakdown of… You know what? It's none of your business."