Can you believe this is the eighth week I've done this already??? That's insane! I mean, it's… Kind of working… XD You can check out last week's Down the TBR Hole here!
Down the TBR Hole is a (very) bookish meme, originally created by Lia @ Lost In A Story. She has since combed through all of her TBR (very impressive) and diminished it by quite a bit, but the meme is still open to others! How to participate:

Go to your Goodreads to-read shelf
Order by Ascending Date Added
Take the first 5 (or 10 if you're feeling adventurous) books. Of course if you do this weekly, you start where you left off the last time.
Read the synopses of the books
Decide: keep it or let it go?
Sixteen-year-old Noa has been a victim of the system ever since her parents died. Now living off the grid and trusting no one, she uses her hacking skills to stay anonymous and alone. But when she wakes up on a table in a warehouse with an IV in her arm and no memory of how she got there, Noa starts to wish she had someone on her side.

Enter Peter Gregory. A rich kid and the leader of a hacker alliance, Peter needs people with Noa's talents on his team. Especially after a shady corporation threatens his life in no uncertain terms. But what Noa and Peter don't realize is that Noa holds the key to a terrible secret, and there are those who'd stop at nothing to silence her for good.
This book sounds REALLY cool. I think hackers are awesome because HELLO. SMART. And smart people are awesome, i.e. hackers are doubly so, and therefore this book probably is too. Keep!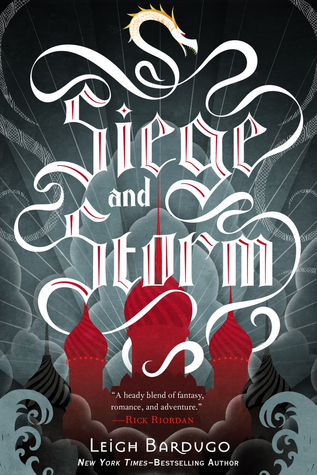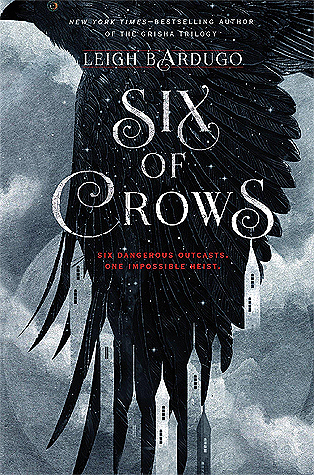 Okay. Siege and Storm is the sequel to Shadow and Bone, and Six of Crows is the first book in the sequel SERIES to the Shadow and Bone trilogy. I read Shadow and Bone a while ago and enjoyed it well enough, but to be honest, the only reason I haven't kept going with the series yet is because it CONFUSES ME MY LORD. I have no idea why. And for some reason, I got The Young Elites mixed up with this series as well? I definitely want to try to pick this up, though. After looking it up, it's clear to me that although it isn't necessary, Six of Crows is meant to be read after the Shadow and Bone trilogy, so for now, it can go. And although I got all confused when looking up the series because there's no clear consensus on when to read the novellas, I don't believe I need to read them? (Please correct me if I'm wrong about this, or if you know the order I should read them in!) So I think I just need to continue the series with Siege and Storm, making it an official keep. That was much too long-winded for something much too simple. Aaaaanyhoo. Moving right along now.
On the day Liz Emerson tries to die, they had reviewed Newton's laws of motion in physics class. Then, after school, she put them into practice by running her Mercedes off the road.

Why? Why did Liz Emerson decide that the world would be better off without her? Why did she give up? Vividly told by an unexpected and surprising narrator, this heartbreaking and nonlinear novel pieces together the short and devastating life of Meridian High's most popular junior girl. Mass, acceleration, momentum, force—Liz didn't understand it in physics, and even as her Mercedes hurtles toward the tree, she doesn't understand it now. How do we impact one another? How do our actions reverberate? What does it mean to be a friend? To love someone? To be a daughter? Or a mother? Is life truly more than cause and effect?
I actually checked this book out from the library and used it for a book spine tag that Nikki and I did ages ago, but I never intended to read it. However, when I was at the library at a later time, I picked it up and started to read it (Lord knows why), and I think I got about 50 pages in before I had to leave. I don't know why I didn't check it out either. But to be honest, it sucked me in and I still remember the beginning very vividly. I'm definitely interested in experiencing this one, so I'm going to say I'll keep it.
I should not exist. But I do.

Eva and Addie started out the same way as everyone else—two souls woven together in one body, taking turns controlling their movements as they learned how to walk, how to sing, how to dance. But as they grew, so did the worried whispers. Why aren't they settling? Why isn't one of them fading? The doctors ran tests, the neighbors shied away, and their parents begged for more time. Finally Addie was pronounced healthy and Eva was declared gone. Except, she wasn't . . .

For the past three years, Eva has clung to the remnants of her life. Only Addie knows she's still there, trapped inside their body. Then one day, they discover there may be a way for Eva to move again. The risks are unimaginable-hybrids are considered a threat to society, so if they are caught, Addie and Eva will be locked away with the others. And yet . . . for a chance to smile, to twirl, to speak, Eva will do anything.
Okay, this concept sounds SO COOL. I totally want to read it. Keep!
*spoilers for Snow Like Ashes*
Ice Like Fire is the sequel to Snow Like Ashes. To be honest, I thought I had read this book? But looking again, I probably haven't? You know it's bad when you don't even remember whether you've read something. *facepalm* But alas, I really enjoyed Snow Like Ashes and still remember quite a bit of it, and I think I would like to finish the series! I'm going to have to keep this one.
Haden Lord, the disgraced prince of the Underrealm, has been sent to the mortal world to entice a girl into returning with him to the land of the dead. Posing as a student at Olympus Hills High—a haven for children of the rich and famous—Haden must single out the one girl rumored to be able to restore immortality to his race.

Daphne Raines has dreams much bigger than her tiny southern Utah town, so when her rock star dad suddenly reappears, offering her full tuition to Olympus Hills High's prestigious music program, she sees an opportunity to catch the break she needs to make it as a singer. But upon moving into her estranged father's mansion in California, and attending her glamorous new school, Daphne soon realizes she isn't the only student in Olympus who doesn't quite belong.

Haden and Daphne—destined for each other—know nothing of the true stakes their fated courtship entails.  As war between the gods brews, the teenagers' lives collide. But Daphne won't be wooed easily and when it seems their prophesied link could happen, Haden realizes something he never intended—he's fallen in love. Now to save themselves, Haden and Daphne must rewrite their destinies. But as their destinies change, so do the fates of both their worlds.
Hmmmm… Yeaaaaaaah no. This sounds semi-interesting, but it also sounds like a regurgitation of all of Rick Riordan's Greek mythology books combined. And I'm just not that excited about it. I'm going to have to let it go.
It's all Ryden's fault. If he hadn't gotten Meg pregnant, she would have never stopped her chemo treatments and would still be alive. Instead, he's failing fatherhood one dirty diaper at a time. And it's not like he's had time to grieve while struggling to care for their infant daughter, start his senior year, and earn the soccer scholarship he needs to go to college.

The one person who makes Ryden feel like his old self is Joni. She's fun and energetic—and doesn't know he has a baby. But the more time they spend together, the harder it becomes to keep his two worlds separate. Finding one of Meg's journals only stirs up old emotions, and Ryden's convinced Meg left other notebooks for him to find, some message to help his new life make sense. But how is he going to have a future if he can't let go of the past?
This book sounds very unique, fresh, and different. I honestly think I would benefit from reading this book and I can't wait to pick it up! Keep.
It's summer before eighth grade, and Erica "Chia" Montenegro is feeling so many things that she needs a mood ring to keep track of her emotions. She's happy when she hangs out with her best friends, the Robins. She's jealous that her genius little sister skipped two grades. And she's passionate about the crushes on her Boyfriend Wish list. And when Erica's mom is diagnosed with breast cancer, she feels worried and doesn't know what she can do to help.

When her family visits a cuarto de milagros, a miracle room in a famous church, Erica decides to make a promesa to God in exchange for her mom's health. As her mom gets sicker, Erica quickly learns that juggling family, friends, school, and fulfilling a promesa is stressful, but with a little bit of hope and a lot of love, she just might be able to figure it out.
This sounds cute, but I don't really see any reason to keep it? I think it can go.
Tia lives with her mom in a high-risk neighborhood in New Orleans and loves singing gospel in the Rainbow Choir with Keisha, her boisterous and assertive best friend. Tia's dream is to change the world with her voice; and by all accounts, she might be talented enough. But when a shooting happens in her neighborhood and she learns the truth about the crime that sent her father to prison years ago, Tia finds she can't sing anymore. The loss prompts her to start asking the people in her community hard questions–questions everyone has always been too afraid to ask.

Full of humanity, Pieces of Why is a timely story that addresses grief, healing, and forgiveness, told through the eyes of a gifted girl who hears rhythm and song everywhere in her life.
This middle-grade story actually sounds quite interesting. But it's not at my library and I just don't see myself going out and buying it anytime soon, so I think I can let it go.
The eagerly anticipated followup to the Newbery honor winner and New York Times bestseller, Three Times Lucky

Small towns have rules. One is, you got to stay who you are – no matter how many murders you solve.

*possible spoilers for Three Times Lucky*
I didn't even realize this was the sequel to Three Times Lucky until I looked it up. I thought that book was cute, but it wasn't all that memorable, and I'm definitely not desperate to finish the series. So many books, so little time, after all! 😉 This one can go.
---
After counting them all up, I've managed to get rid of 5/11 books this week! Woohoo! That's definitely an improvement on my past few weeks. And with that, I've managed to get back under 700 books! Yay! (Don't worry, it's still an astronomically large number. Sigh.)
In any case, make sure to tell me your thoughts on any of these books, whether you've read them or not! It only takes one click to add one of those back or get rid of another one. 🙂 Feel free to do this tag as well! It's super helpful and fun to do, and (I think) fun to read as well. Be sure to let me know if you do, I'd love to check out your rendition!
Aaaaand as I said last time, I'm trying to do some other unhaul tags in between my DTTHs, but I've only found three so far, and I've been scouring the internet, so please tell me down in the comments if you know of any! Thanks!
Lots of Love, Amy ❤