Hey guys! Apologies for missing this post on Monday (as is the norm); I had my spinal fusion surgery for my scoliosis on June 21 and I've just been recovering since! Last week's DTTH was on time because I was able to get it scheduled before my surgery. 🙂 Anyway, I wanted to make sure to get this post in for this week, because I've been adding books to my TBR even faster than I've been taking them off (argh, you beautiful new releases), and I can't afford to lose a week!
But speaking of my surgery and therefore recovery, I have a ton of time on my hands! This means I'm getting back into reading and I have a ton of things planned on the blog. You'll definitely be hearing more about my surgery (if you're wondering about that) in a later post, and as I think my TBR needs extra help, I'm going to try to find some other unhaul-tags to do to get rid of a few in between these posts! Let me know down below if you know of any. 🙂 That said, without further ado, I think we should start unhauling, don't you?
Down the TBR Hole is a (very) bookish meme, originally created by Lia @ Lost In A Story. She has since combed through all of her TBR (very impressive) and diminished it by quite a bit, but the meme is still open to others! How to participate:

Go to your Goodreads to-read shelf
Order by Ascending Date Added
Take the first 5 (or 10 if you're feeling adventurous) books. Of course if you do this weekly, you start where you left off the last time.
Read the synopses of the books
Decide: keep it or let it go?
Postcard-perfect Jar Island is home to charming tourist shops, pristine beaches, amazing oceanfront homes—and three girls secretly plotting revenge.

KAT is sick and tired of being bullied by her former best friend.

LILLIA has always looked out for her little sister, so when she discovers that one of her guy friends has been secretly hooking up with her, she's going to put a stop to it.

MARY is perpetually haunted by a traumatic event from years past, and the boy who's responsible has yet to get what's coming to him.

None of the girls can act on their revenge fantasies alone without being suspected. But together…anything is possible.

With an alliance in place, there will be no more "I wish I'd said…" or "If I could go back and do things differently…" These girls will show Jar Island that revenge is a dish best enjoyed together.
This book sounds like it's full of cliches, drama, and I should totally get rid of it. Buuuuuut at the same time, it looks like a fun, quick read, and it's by Jenny Han. I think I'll give it a shot, but let me know what you thought of this one if you've read it! Keep.
Dragged on a family trip to Europe's ancient cities, Becca wants nothing more than to go home. Trapped with her emotionally distant father, over-eager stepmother, and a brother who only wants to hook up with European hotties, Becca is miserable. That is until she meets Nikolai, a guy as mysterious as he is handsome. And she unknowingly finds herself with a runaway prince.

Nikolai has everything a guy could ask for-he's crown prince, heir to the throne, and girls adore him. But the one thing he doesn't have…is freedom. Staging a coup, he flees his kingdom and goes undercover on his own European tour.

When Nikolai and Becca meet, it's their differences that draw them together. Sparks fly as they share a whirlwind of adventures, all the while dodging his royal guard. But Becca's family vacation ends in a matter of days. Will Nikolai and Becca be forced to say goodbye forever, will his destiny catch up to him, or will they change history forever?
Okay, this book sounds cute, but pretty much every reviewer I recognize is hardcore hating on this book, and I completely don't remember putting it on here. It can go.
Zoe, Jake, Mia, Gregor, and Whitney meet at freshman orientation. At the end of that first day, they make a promise to reunite after graduation. But so much can happen in those in-between years. . . .

Zoe fears she will always be in her famous mother's shadow. Jake struggles to find the right connections in friendship and in love. Mia keeps trying on new identities, looking for one that actually fits. Gregor thought he wanted to be more than just a band geek. And Whitney seems to have it all, until it's all falling apart around her.
This book sounds rather good, but I don't know anyone who's read it, and I'm on the fence about whether to keep it. Since I don't really have a reason to keep it, I think I'll tentatively say it can go, but let me know if that's a mistake!
A prince.

A ball.

A glass slipper left behind at the stroke of midnight.

The tale is told and retold, twisted and tweaked, snipped and stretched, as it leads to happily ever after.

But it is not the true Story.

A dark fortress.

A past forgotten.

A life of servitude.

No one has ever broken free of the Godmother's terrible stone prison until a girl named Pin attempts a breathless, daring escape. But she discovers that what seems to be freedom is a prison of another kind, one that entangles her in a story that leads to a prince, a kiss, and a clock striking midnight. To unravel herself from this new life, Pin must choose between a prince and another—the one who helped her before and who would give his life for her. Torn, the only thing for her to do is trade in the glass slipper for a sword and find her own destiny.
This actually sounds like a very unique retelling, and two of my Goodreads friends have actually rated it five stars! It's at my library, so why not? I'll keep this one.
Mirror, mirror in my hand…

Beauty is the key to everything. At least, that's how it seems to Violet—ugly, bullied, and lonely. To be beautiful, in her eyes, is to have power and love. And when Kendra, the witch, teaches Violet how to use magic, she may finally get what she wants.

For Celine, beautiful since birth, her looks have been a hindrance. She discovers that beauty is also a threat—especially to her stepmother, Violet, who doesn't want anyone sharing the attention she worked so hard to get and who will do anything to be the fairest of them all.

But beauty isn't only skin deep and love isn't based on looks alone. And though Violet and Celine may seem to be completely opposite, their lives are almost… mirrored.
I read a few of Alex Flinn's books a few years ago and absolutely loved them, but if I do get back into them, I really need to just start over at the beginning, and I'm not all that interested in doing that right now. I just don't have the time or the excitement for it at the moment. Therefore, I'll let this one go.
Odea Donahue has been able to travel through people's dreams since she was six years old. Her mother taught her the three rules of walking: Never interfere. Never be seen. Never walk the same person's dream more than once. Dea has never questioned her mother, not about the rules, not about the clocks or the mirrors, not about moving from place to place to be one step ahead of the unseen monsters that Dea's mother is certain are right behind them.

Then a mysterious new boy, Connor, comes to town and Dea finally starts to feel normal. As Connor breaks down the walls that she's had up for so long, he gets closer to learning her secret. For the first time she wonders if that's so bad. But when Dea breaks the rules, the boundary between worlds begins to deteriorate. How can she know what's real and what's not?
Okay, people in dreams is cool, and I believe I own this one already! Therefore, I think I'll keep it.
From the author of the Eve trilogy comes the breathless story of a girl racing to figure out who she is—and how to stay alive. When a nameless girl wakes up on the subway tracks, she knows only one thing for sure: people want her dead. Can she find them before they track her down? This pulse-pounding contemporary thriller is perfect for fans of The Maze Runner, The Darkest Minds, and Legend.

Things I Know Are True:

I am in Los Angeles
I woke up on the train tracks at the Vermont/Sunset station
I am a teenage girl
I have long black hair
I have a bird tattoo on the inside of my right wrist with the letters and numbers FNV02198
People are trying to kill me
This book sounds amazing and I think I bought this fairly recently as well! It seems like some people were disappointed by this one, so let me know what you thought, but for now I'll say I'll keep this one.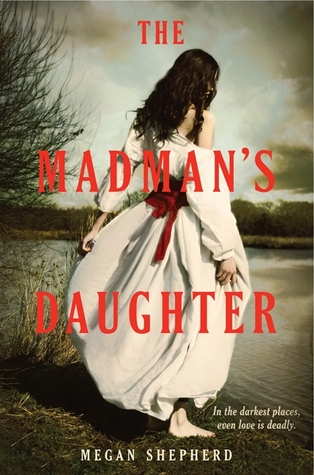 Sixteen-year-old Juliet Moreau has built a life for herself in London—working as a maid, attending church on Sundays, and trying not to think about the scandal that ruined her life. After all, no one ever proved the rumors about her father's gruesome experiments. But when she learns he is alive and continuing his work on a remote tropical island, she is determined to find out if the accusations are true.

Accompanied by her father's handsome young assistant, Montgomery, and an enigmatic castaway, Edward—both of whom she is deeply drawn to—Juliet travels to the island, only to discover the depths of her father's madness: He has experimented on animals so that they resemble, speak, and behave as humans. And worse, one of the creatures has turned violent and is killing the island's inhabitants. Torn between horror and scientific curiosity, Juliet knows she must end her father's dangerous experiments and escape her jungle prison before it's too late. Yet as the island falls into chaos, she discovers the extent of her father's genius—and madness—in her own blood.
This book sounds so neat and so creepy and I definitely think I want to check it out! I'll keep this one.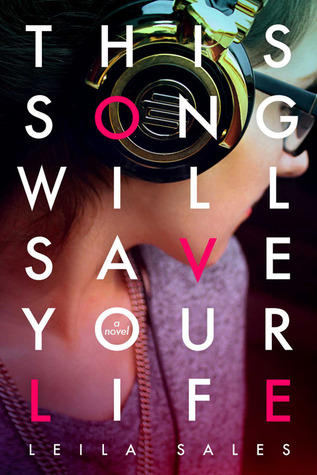 Making friends has never been Elise Dembowski's strong suit. All throughout her life, she's been the butt of every joke and the outsider in every conversation. When a final attempt at popularity fails, Elise nearly gives up. Then she stumbles upon a warehouse party where she meets Vicky, a girl in a band who accepts her; Char, a cute, yet mysterious disc jockey; Pippa, a carefree spirit from England; and most importantly, a love for DJing.
Okay, I thought I knew what this book was about, but I just realized I had no idea whatsoever. And apparently everyone and their BBF (best bookish friend) has read, loved, and rated this one five stars. I suppose I have to keep it!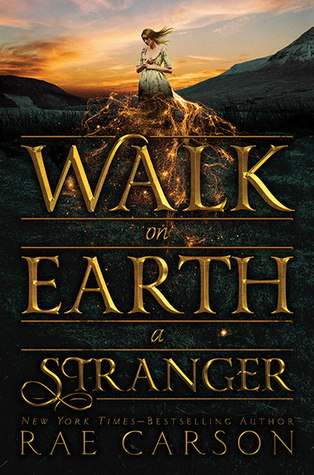 Gold is in my blood, in my breath, even in the flecks in my eyes.

Lee Westfall has a strong, loving family. She has a home she loves and a loyal steed. She has a best friend—who might want to be something more.

She also has a secret.

Lee can sense gold in the world around her. Veins deep in the earth. Small nuggets in a stream. Even gold dust caught underneath a fingernail. She has kept her family safe and able to buy provisions, even through the harshest winters. But what would someone do to control a girl with that kind of power? A person might murder for it.

When everything Lee holds dear is ripped away, she flees west to California—where gold has just been discovered. Perhaps this will be the one place a magical girl can be herself. If she survives the journey.
BOOKS. WHY MUST YOU BE SO INTERESTING. I NEED TO MAKE MY TBR SMALLER, NOT BIGGER. I'm reading A Tyranny of Petticoats right now (a YA anthology of historical fiction about girls), and it's totally amazing, and it's making me want to do the historical fiction thing and I NEVER WANT TO DO THE HISTORICAL FICTION THING. But I think that means I have to keep this one! Because gold! And other reasons! *cough pretty covers cough*
---
And that's ten! I've just counted them, and I only got rid of 3/10 this week. It appears that that's the new norm! But hey, maybe I'll get lucky and have a huge unhaul in one of these next few weeks, right? 😉 Wish me luck!
Anyway, like I said above, if you've read any of these books or plan to, be sure to tell me your thoughts on them down below! And correct me if I've made a grave mistake; with a lot of these, I don't really have any reviews to go off of, just my wits and the blurbs. (Wits? What wits?) In any case, I always enjoy doing these, and I hope you guys enjoy reading them! Feel free to do this (and link to the creator); please let me know if you do as I'd love to check it out! I'll see you guys soon. 🙂
Lots of Love, Amy ❤