Eeeeeek! Merry Christmas everybody!!!
(Or Chanukah, whatever you celebrate in this wonderful holiday season!)
Um, I got a camera?
My lovely parents BOUGHT ME A CAMERA. It was on my list, but I didn't know if I would get it. I actually said that it didn't have to be fancy, so if I did get one, I was expecting something really simple. IT HAS WIFI AND BLUETOOTH AND IT CONNECTS TO MY IPOD AND IT'S SO FANCY IT CONFUSES ME AND I LOVE IT. So yes, before you ask, the picture above is taken with my camera. And that's my Christmas tree this year (it's a real tree)! 🙂 Anyhoo, hopefully you guys would be excited for me about a random camera anyways, but the REAL reason I wanted it is…
BOOKSTAGRAM.
Um, I fail at bookstagram all the time. So this is only part of the reason. But with such an easy, quick way to send pictures to my iPod and then to upload to Instagram, that makes it all so much more fun!
Stock photos?
Is that what you call them? You know, the pictures (you can get them from places like Unsplash) used for backgrounds to blog headers, titles, etc. I live in a small town, and recently I've started to notice that… Everything is gorgeous? And I think it would be really fun to use my own pictures for blog headers. Plus, that makes everything easier for me; instead of trying to find one specific kind of picture, I can just take my own! Hopefully the viewing experience will still be just as good or improved for you guys! 🙂
Moving on…
Now that I've squealed about my OWN CAMERA OMG EEK let's move on with our lives, shall we? I mentioned yesterday that I might participate in some of the "Top 16 of 2016" challenges, and I love today's topic, so of course I had to join in!
(And yes, of course, I took this one with my camera as well! Do you like my [totally not visible] puppy/kitten calendar?)
All of my Netgalley ARCs?
Before I started the COYER Challenge and read/reviewed The Hundred Lies of Lizzie Lovett, my Netgalley feedback ratio was a dead 0%. Pretty sad. Right now I believe it is approximately 5%, and I have another review all set and ready to go for a rainy day (AKA whenever I don't have time for one of these prompts).
Again with the ARCs.
Both of these first two are actually archived on Netgalley. I'm so ashamed. *covers eyes*
Ready Player One
First of all, TT @ Intro to Blurb kept telling me I need to read this. And I checked it out from the library, but… It had to go back. 😦 Second of all, everyone and their sci-fi loving dad has read this. What am I doing with my life?
I love this series. So much.
Things got real in the fourth book, and I'm super excited to read this one. I just need to read it before I forget… Literally everything that happened.
A nonfiction book? Whaaaat?
This book looks super hilarious, and after reading The Pregnant Project, I've added a bunch of nonfiction books to my TBR. I actually still have this book from the library, so maybe I'll read it after the new year!
I love Katrina Leno.
She's super nice (I've talked to her on Twitter) and her book, The Lost and Found, was absolute gold. She also has another book coming out in 2017, and I can't wait to read it!
Nikki is going to murder me.
I finally bought a copy of this book, about halfway through the year, and I just haven't read it yet. Nikki has been telling me how amazing this book is and how much I need to read it for ages!
 Just look at it.
If you can look at this book and not want to read it, well, I don't know what's wrong with you (I'm kidding. You're fine. You might be a little strange, but I still love you). I honestly have no idea why I haven't read this book yet.
It's a F/F romance.
You all need to read the Goodreads synopsis for this book; it's absolutely amazing! I have a perfectly valid reason for not reading this book: it's not at my library and I don't own it! I simply regret not buying it yet. Darn you, wallet!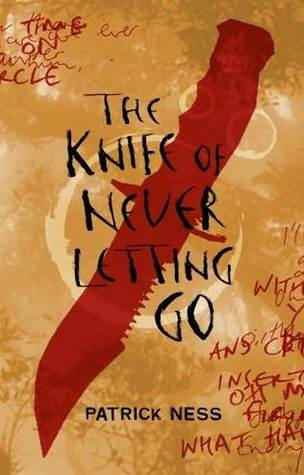 I have no excuse for this one.
It's at my library, and I've actually had it checked out. Multiple times. And everyone tells me how amazing it is. All. The. Time. *covers face* Don't hurt me! I know I'm on the naughty list!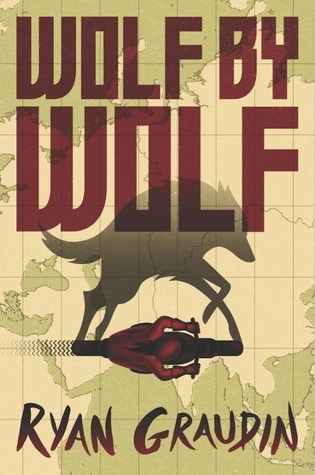 Recognize this?
I actually had not ever heard of this book until the sequel was announced, and then all of a sudden I started seeing it everywhere. I don't believe I had started blogging when this book came out, but it looks amazing and I need to catch up to all you old-timers!
Pirates. More specifically, Blackbeard!
This book sounds amazing. I originally saw it on a blog (I'm sorry, I have no idea whose) and it wasn't very well known. Then all of a sudden, everyone started talking about it! The story sounds super interesting, and I definitely want to get to it.
Oh, this is so bad.
I'm cringing just putting this on my list. I absolutely LOVED Illuminae (yet for some reason I didn't write a review on it? What is this nonsense?) and I even checked this out from the library. And I just had to take it back, along with… 10ish other books? I had a fine of nearly 8 dollars. It was especially bad because the library was about to close (and when I say about, I mean it was probably two minutes till) and I had just gone Christmas shopping, so I didn't have very much money on me. I ended up with 2 dollars in my wallet, my brother pitched in (very kindly) $3.50, and I had a bunch of coins so it was okay. XD Wow, that got off track.
The world does not want me to read this book.
My library doesn't have it, I actually tried to order it on Amazon and my order never went through, and by the time I tried to buy it on Book Outlet, it was sold out. I give up. BUT IT SOUNDS SO GOOD. I CANNOT GIVE UP. (Reason #478,923,643 why bookworms will die of the obsession called books)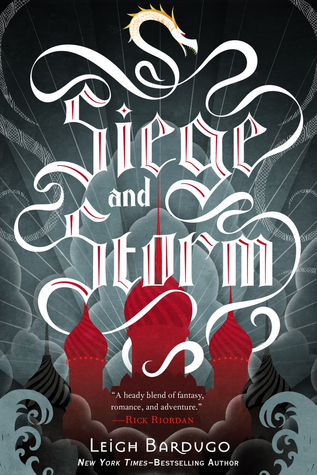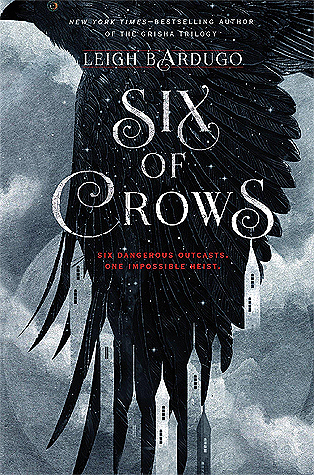 This is a two-in-one.
I'm desperately confused. For some reason, I get The Young Elites and Shadow and Bone mixed up, but they aren't related. In any case, I've read Shadow and Bone, but neither Siege and Storm nor Six of Crows. And I've heard something about Six of Crows being a continuation of the Shadow and Bone books? Is that true? Which do I read first? Why am I so confused by this most likely very simple series? Someone please explain this to me, I'm lost.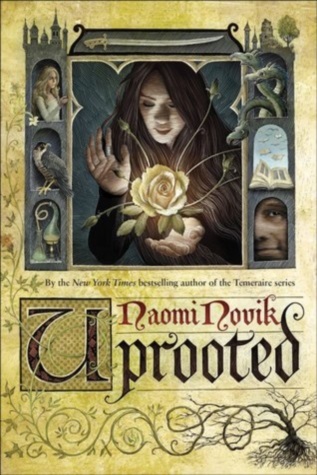 Last but not least, Uprooted.
I've wanted to read this book ever since it first came out, and it looks glorious. Also, everyone and their mother has also read this. And given it 6/5 stars. I mean, seriously. Somehow, my library has completely missed this book, even though it's super popular, and I'm rather mad at them about that.
Yikes, this is long! I won't keep you all. Merry Christmas, Happy Chanukah, Happy Other Holiday I'm Sorry I Don't Know, and to all a good night!
What are your favorite presents that you received? Gave? I got four books!!! Have you read any of these books? Plan to? What did you think? Can anyone explain the Grisha thing to me? Pretty please? Did any of you participate in this topic for today? If so, please link me to your post down below; I'd love to see your choices!
Lots of Love, Amy ❤