Top Ten Tuesday is an original meme hosted by the lovely people over at the Broke and the Bookish.
Hey guys, it's Amy! I've just recently taken a look at some of the TTT topics for the next couple of months, and a bunch of them look absolutely amazing, so you can expect to see at least a few popping up for a while! This week's topic is…
Seven Books I've Added To My To-Be-Read List Lately
1. The Half Life of Molly Pierce by Katrina Leno
I finished The Lost and Found by Katrina Leno pretty recently…. And am now completely in love with her writing. It's amazing. And so is the synopsis of this book. I mean really, what's not to like?
2. Believarexic by J.J. Johnson
This book is, first off, beautiful. Second of all, it's about an eating disorder (love). In a treatment center (love). And she's just super confused (love). Why do I love these things? Who knows? I just do. And of course, I love all of these things in a book that IS NOT AT MY LIBRARY OR BOOK OUTLET. GAH.
3. Into White by Randi Pink
Does that cover not look interesting? The description makes it out to be serious magical realism, with an extremely poor black girl on the bottom of the ladder wishing to be white. And then one day… She is? I WANT.
4. As I Descended by Robin Talley
AGAIN WITH THE COVER. This book is about a lesbian couple (so rare, I'm so excited) who are trying to stay together throughout college. And it's a Macbeth retelling. Granted, I don't really know anything about Macbeth, but Shakespeare is cool, right? I don't know guys; I could be totally wrong about this book, but it just looks really cool.
5. The Assassin Game by Kirsty McKay
This is a thriller with an ASSASSIN. IT HAS ASSASSIN IN THE TITLE. I LOVE ASSASSINS. A LOT. A LOT A LOT A LOT. And it's FAKE assassins. That turns into a REAL assassin. And people DIE. Beautiful. Just beautiful. Honestly, I have no idea why I haven't read this book already.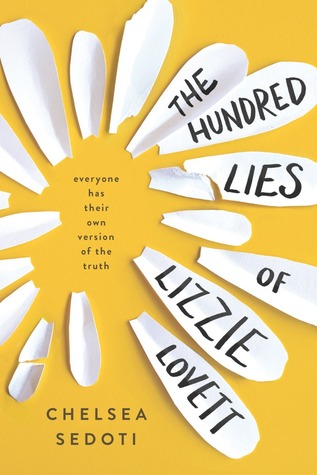 6. The Hundred Lies of Lizzie Lovett by Chelsea Sedoti
I actually first discovered this book from WIFSY (When I First Saw You- it's a really cool blogging meme that I've actually participated in once or twice) and it sounded super interesting! Someone's trying to figure out where this missing person (Lizzie Lovett) went, and it turns into a really complicated mystery. Now, I love assassins, but I REALLY love mysteries. No, that's a lie. Neither one is my favorite. I love them both equally. I can't pick children. Anyway, I actually got approved for this one on Netgalley (which is shocking considering the fact that I haven't even given ANY feedback for any of the books I've received yet- as I haven't read them- and it is apparently highly requested), so I may end up reading it soon! We shall see!
7. Epic Fail by Claire LaZebnik
IT'S A PRIDE AND PREJUDICE RETELLING. I LOVED Pride and Prejudice. A LOOOOOOOT. And it just looks so cute. And it's at my library! I don't even have to pay money! SCORE.
What did you guys think? Did you recognize any of these books? Plan on reading them? Read them already? What did you think? Did you do your own TTT? Feel free to tell me about it in the comments! I love hearing from you guys! Toodles! 🙂
Save