Okay. Deep breath, Amy.
I suppose you guys don't know why I'm *allegedly* freaking out, hm? Well. Just over a month ago, sweet, innocent me picked up a little book. I wanted to read it quickly (for some reason or other, probably because I'm super behind on my Goodreads challenge), and in any case, once I started it, I literally could not put it down. I started it and it just grabbed me and LITERALLY pulled on my heartstrings. MY HEART HAS A HUGE GAPING HOLE BECAUSE OF THIS BOOK. So of course, this affected me in a huge way (as in, I cried, and my heart just HURT. For a REALLY LONG TIME.), and I decided to hold off on my review for just a little while, in the hopes that I would be more collected later on, and therefore able to make a comprehensible review. Aaaaand here we are a month later, and I still am not able to talk about this book without feeling ALL THE FREAKING FEELS.
HANDLE WHAT?
So, friends, if you're smart (which I know most- okay, kidding- all of you are), you'll have realized by now that THIS ENTIRE POST IS GOING TO BE FILLED WITH GIFS BECAUSE THEY HELP ME. SOMEWHAT. OKAY, NOT REALLY, BUT THEY GET MY POINT ACROSS, SO I'M KEEPING THEM.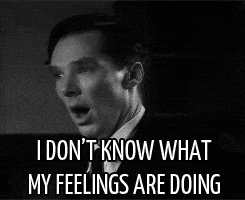 This little- WEENSY LITTLE- book is 213 pages. 213 pages. And yet I still feel all the feels (as I'm sure you know by now). It has wrecked me, changed the way I thought about books, about life, about my life in particular, and about love (not to mention so many other things). And that book is….
The Perks of Being a Wallflower by Stephen Chbosky. I had no idea how much this book was going to affect me… And look where that landed me. A BLUBBERING MESS.
Obviously, I'm not very collected about this book (and honestly, I doubt I ever will be). I was inspired to write this review right now because I was talking to Michelle @ The Writing Hufflepuff and Charlie came up and the comment ended up like this:
I never posted a review for The Perks of Being a Wallflower, because I was JUST TOO EMOTIONAL. IT WAS SO INCREDIBLY AMAZING AND I WANTED TO JUST GO SIT IN A CORNER AND CRY FOR A GOOD TEN HOURS AND THEN READ IT AGAIN. OKAY, I'M COPYING THIS AND USING IT IN MY REVIEW.
And boom, A REVIEW IS BORN.
Okay, I semi-lied. I did KIND OF put together a review on Goodreads the day after I finished it:
Really… This might be my favorite book. Ever. As in all-time. I didn't even know that was possible.
"'How about your favorite book?' 'This Side of Paradise by F. Scott Fitzgerald.' 'Why?' 'Because it was the last one I read.'"
More than anything, I just related to Charlie. He saw everything, often more than he was supposed to, and he didn't always know what to do with what he saw. There weren't too many people he could tell. He just kind of blended in, and people didn't always see him as just a person.
"In the last month or so, I have read The Great Gatsby and A Separate Peace. I am starting to see a real trend in the kind of books Bill gives me to read. And just like the tape of songs, it is amazing to hold each of them in the palm of my hand. They are all my favorites. All of them."
I'd like to say that there was a theme or lesson to the book. But there wasn't… Because there was so many. I could read this book a thousand times, and somehow I think I would still find deep meaning to it. I'll definitely be rereading this book and hopefully buying a copy at some point. It meant more to me than I could ever say. I definitely recommend this book to everyone! (Not to mention the poem…) I almost cried at so many points of this story, and I stayed up way too late finishing it.
Unlike Charlie, my statement still holds true. This book is, quite possibly, my favorite book. As in, ever. I know for a fact that Nikki (ya know, my cousin, best friend ever, and co-blogger of this very blog- in case you're new) has two all-time favorite books: The Help and The Book Thief. Now, I haven't read The Help yet (although I absolutely plan to), but I happen to know that The Book Thief is an absolutely incredible, amazing book, and I do place it among my top favorites. With approximately 10-20 other books. So before reading this book, I respected Nikki's choices of favorite books, but I didn't understand how she could just DECIDE that! And now I know. When it's your all-time favorite book, you no longer have any questions. You cannot focus on any other books. You cannot stop thinking about your favorite book. You want to reread it immediately thereafter. Every time someone brings it up, all the feels come rushing back and YOU JUST WANT TO REREAD IT AGAIN AND AGAIN FOREVER AND EVER UNTIL YOU DIE. IF I WAS TRAPPED ON A DESERTED ISLAND AND COULD ONLY HAVE ONE BOOK (Heaven forbid) THIS WOULD BE THAT BOOK. And THAT. THAT is your all-time favorite book.
And in that moment, I swear we were infinite.
You all saw my previous quotes (which of course, are amazing), but after visiting Michelle and Cait's reviews (which lived up to the standard, and made me want to reread it. AGAIN.), I realized AGAIN how incredibly inaccurate those meager quotes are, and therefore, you should all go check out their reviews as well! I will share one more with you- the page featured in the photo above, and the moment when I truly knew I was head-over-heels into this book and there really was no going back.
I ALMOST FORGOT! I'm not sure if you guys could tell, but THIS IS A FIVE STAR BOOK. OUT OF TEN I WOULD GIVE IT 100. PERIOD END OF STORY. HOLY COW THIS POST IS GOING TO BE LOOOOOOONG! I PULLED A NIKKI. BUT EVERY WORD WAS NECESSARY. OKAY, I'M GOING TO GO NOW. And one small warning- Be prepared to cry when you read this poem. Seriously, I will doubt your sanity if tears are not at least prickling your eyes by the end. (And there is one cuss word, although if you guys ever plan on reading this book… That's the least of your worries. Just saying.) Toodles!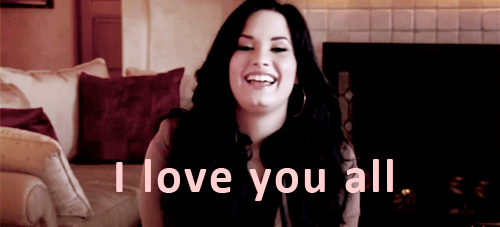 Once on a yellow piece of paper with green lines
he wrote a poem
And he called it "Chops"
because that was the name of his dog

And that's what it was all about
And his teacher gave him an A
and a gold star
And his mother hung it on the kitchen door
and read it to his aunts
That was the year Father Tracy
took all the kids to the zoo

And he let them sing on the bus
And his little sister was born
with tiny toenails and no hair
And his mother and father kissed a lot
And the girl around the corner sent him a
Valentine signed with a row of X's

and he had to ask his father what the X's meant
And his father always tucked him in bed at night
And was always there to do it

Once on a piece of white paper with blue lines
he wrote a poem
And he called it "Autumn"

because that was the name of the season
And that's what it was all about
And his teacher gave him an A
and asked him to write more clearly
And his mother never hung it on the kitchen door
because of its new paint

And the kids told him
that Father Tracy smoked cigars
And left butts on the pews
And sometimes they would burn holes
That was the year his sister got glasses
with thick lenses and black frames
And the girl around the corner laughed

when he asked her to go see Santa Claus
And the kids told him why
his mother and father kissed a lot
And his father never tucked him in bed at night
And his father got mad
when he cried for him to do it.

Once on a paper torn from his notebook
he wrote a poem
And he called it "Innocence: A Question"
because that was the question about his girl
And that's what it was all about
And his professor gave him an A

and a strange steady look
And his mother never hung it on the kitchen door
because he never showed her
That was the year that Father Tracy died
And he forgot how the end
of the Apostle's Creed went

And he caught his sister
making out on the back porch
And his mother and father never kissed
or even talked
And the girl around the corner
wore too much makeup
That made him cough when he kissed her

but he kissed her anyway
because that was the thing to do
And at three a.m. he tucked himself into bed
his father snoring soundly

That's why on the back of a brown paper bag
he tried another poem

And he called it "Absolutely Nothing"
Because that's what it was really all about
And he gave himself an A
and a slash on each damned wrist
And he hung it on the bathroom door
because this time he didn't think

he could reach the kitchen.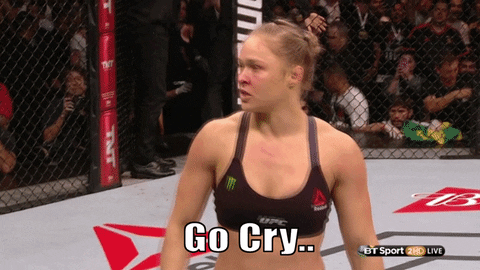 Save