Oh no, she hasn't!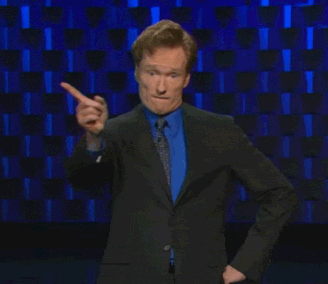 But I can understand why you think I might have.
And I swear I didn't! It just took me a long time to wash all the egg and tomato out of my hair, and now I'm back and ready for another round! Bring it!
Okay, okay. I'll admit it. Not even I take that long to wash my hair… So what else could I have been doing? Well, I'll give you a few ideas!
(and everyday!)
And when was my birthday?
On the…
And guess what goes along with school!
Current mood:
Let's do a recap here!
For my birthday, my dad got me ticket to a One Direction concert. (Even though I don't love One Direction as much as I used to, I still love them lots!)
That same birthday occurred on the first day of school. 😦
I've been swamped with tons of homework… Who hasn't been?!?!
And volleyball…
And band…
And choir…
And Student Council…
And anything else I could sign up for.
And reading… even though I haven't had much time for that recently. 😦
And watching old Hannah Montana episodes because… yeah, I don't really have a good reason for that other than it calms me down, so…….
And stuffing my face with food like the true American I am. (No offense to any of you lovelies.)
And it was fair week a longgggggg time ago, but my life is still crazy.
Sooooooooooooo…… I'm going to go stalk of you guys since I've been lacking recently, but I promise I will be back with posts that don't belong in the litterbox! Some posts you can look forward to if I ever get them done:
More reviews. I mean, we've only done three… and we're a book blog. Sad. So sad.
Tags and awards! We've been nominated for so many tags and awards and that's great and it makes our day(s), but we, well, I cannot help up with all of this madness! Which stinks. So badly.
My Thoughts On A Whim for August/September!
My new meme ideas that I keep talking about but never get done!
Well, I don't know about you, but seems like a good amount for now, so hopefully you'll be seeing more from both of us more often. I really am sorry, you guys. It seems like every single post from me is an apology and a promise to post more. Seriously, it's true. Just remember that I love you guys and I don't want to stay away!
What I Imagine You're Doing Every Time I Leave:
What You're Really Doing:
Gee, thanks, guys. Thanks a lot. Just kidding! Bye, love you!